*-*-*
Basic Info About SIM Card
*-*-*
.
.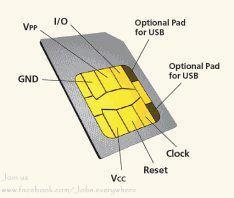 .
.
*Subscriber Identity Module [SIM]*
.
Hi Frndz.!!!!!!
Here Is Basic Knowledge About The Sim Card. Many People Doesn't Know This So I am Sharing With U guys.
…
…
Sim Cards Are Of 4 Types..Named As Below
H1
H2
H3
H4
.
H1= U Will Get Noraml Network On This Sim
H2= U Will Get Better Network On This Sim Means Strong
H3= U Will Get More Better Network On This Sim Means Stronger
H4= Normal, Better, More Better Is Nothing In Front OF This Sim
…
Basicaly H4 Sim Gives to Only Few People like Corporate Sim, Army Peoples Etc
.
Bt Some Comapny Also Provide This To Normal People Also. Why Comapany Doesn't Provide This Sim To all User Because This Sim eat More bandwidth So How To Know That Wich Type Of Ur Sim is??
.
To know Your Sim Type Just See Back Side Of The Sim...